Share this post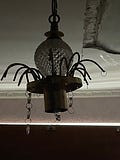 The War in Ukraine and the Question of Genocide
snyder.substack.com
The War in Ukraine and the Question of Genocide
Genocide is underway. If we don't see it, the failure is ours
Russia's war against Ukraine has been genocidal from the beginning.
Genocide is a matter of actions, and a matter of intentions. In this lecture, delivered at Boston University on 28 October 2022, I give examples of all five of the crimes that are designated genocidal by the 1948 convention. In Russia's war against Ukraine, the problem is not the absence of expressions of genocidal intention. If anything, Russian officials and propagandists provide so many of them that we risk being overwhelmed, becoming jaded, and demanding even more evidence.
I recite a few straightforward declarations of genocidal purpose, but devote more time to categorizing nine forms of speech that we know express an intention to carry out genocidal acts.
I realize that there are objections to the thesis of genocide: I begin with them. In my view, the core problem is that we do not want to believe that a genocide is going on, because that would make us bystanders. But it is this sort of reaction, precisely, that makes bystanders of people. Please listen.
I am sending this lecture to all subscribers. If you would like access to all audio content and to the complete archive of all posts, please become a paid subscriber. On 4 November I will also host a live discussion with paid subscribers.